COST Action ARKWORK MC and WG meetings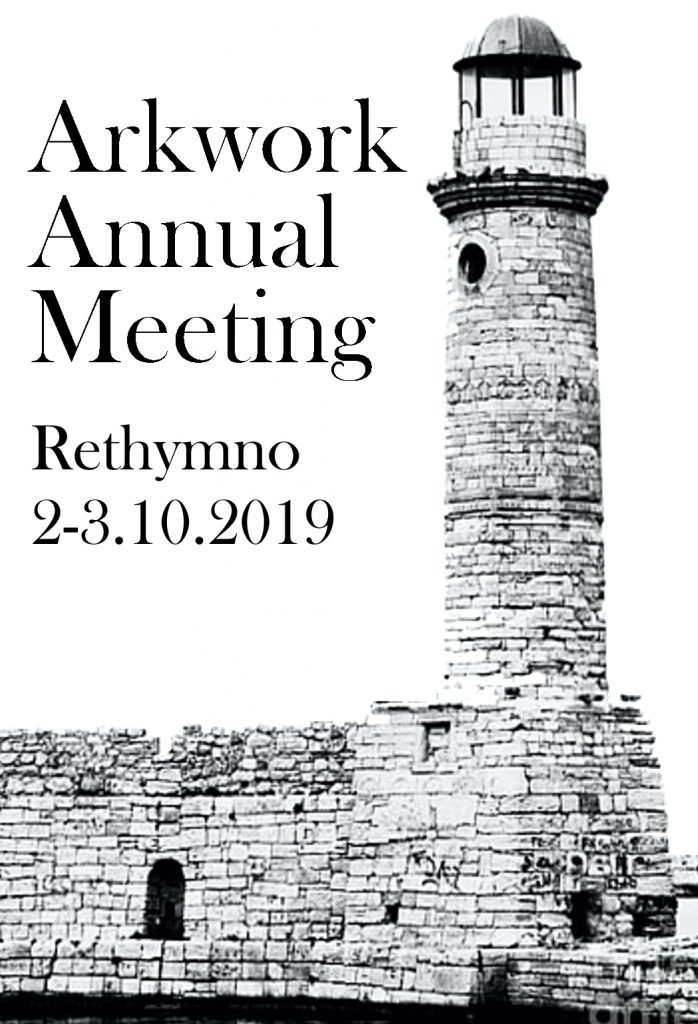 COST-ARKWORK will organise WG meetings and an MC meeting in conjunction with the On Shifting Grounds conference Oct 2-3, 2019 on Crete in Rethymnon.
October 2, 2019,  9:00-17:00h,
Venue: Department of History and Archaeology, Gallos University Campus, Rethymnon Crete.
October 3, 2019, 9:00-12:00h,
Venue: House of Culture (Conference Venue)
Programme
Oct 2, 2019
9.00-9.15 Welcome and introduction to WG meetings (Huvila, Moullou, WG leaders)
9.15-9.45 Coffee
9.45-11.15 WG review and planning meetings (WG leaders, members)
11.30-12.00 WG and small group meetings
12.00-13.00 Lunch
13.00-14.00 Open event: Archaeological practices and knowledge work in the digital environment

13.00-13.15 What is ARKWORK? (Huvila)
13.15-13.45 Highlights from ARKWORK (representants of WGs, other ARKWORK members, altogether 5 short 5″ presentations)
13.45-14.00 Short Q&A

14.00-15.30 WG and small group meetings continue
15.30-16.00 Coffee
16.00-16.45 WG and small group meetings continue
16.45-17.30 Closing plenary
Oct 3, 2019
9.00-12.00 MC meeting
On the Shifting Grounds conference begins
Note: The University can be reached either by bus (line n. 10: Πανεπιστήμιο/University) or by taxi .